Information :
---
Production Date:

2019

Director:

Mahmoud Karimi

VFX Director:

Mohammad Reza Najafi Emami

Studio:

Sima Pardazan Pictures

Producer:

Seyed Ali Salehi

Production Duration:

10 Day

Cast:

Rambod Javan
Khandevaneh Show more
khandevaneh Show , main character act in role of a butterfly which is born from a cocoon,represents a new year and also a new beginning.

portfolio simavfx inc
khandevaneh visual effect An interesting title which made for the first time with this style.was directed by Mahmoud Karimi, visual Effects team of SimaVFX and managed by Mohammad Reza najafi Emami. At 10 days this special clip has been produced and published over IRIB.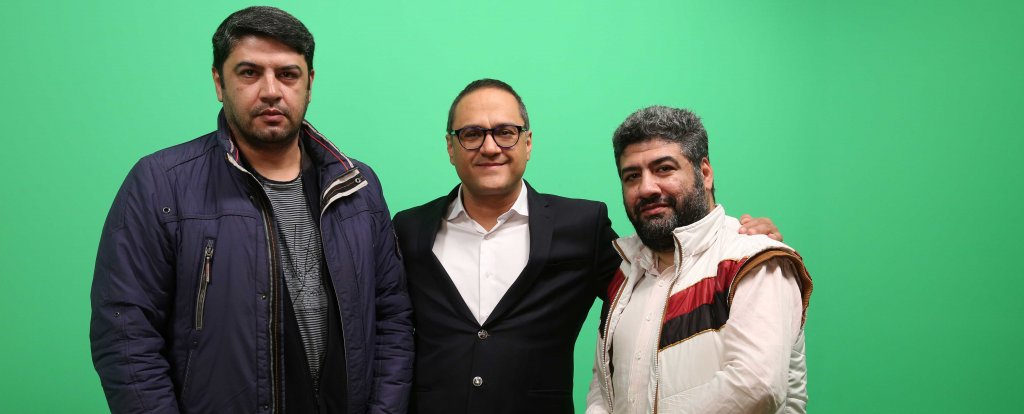 khandevaneh show visual effect
khandevaneh titration is the name of a television program directed and performed by the young Rambod, who talks to well-known figures in cinema, television, sports, politics, and the like about laughter and happiness. Khondavaneh has long been considered one of the most popular TV programs in Iran, along with other programs such as Dorhami and.. It also has other guests from among the most successful people in Iranian society. In March of this year, this program was broadcast again on Nasim and Aval Sima networks.
Backstage
khandevaneh visual effect Work output
Application content

khandevaneh Show : The program consists of spectators who have entered the program with a laughter test and among the applicants and have a smile on their face during the program, and they are called the "Funny Jury". The program begins with an introduction by the young Rambod, after which he and the audience sing the happy song of the program. Next, guests are invited into the program with encouragement. During the interview, a conversation with his friends and colleagues is shown. Conversation with guests is accompanied by jokes and laughter. The guest of the program is asked to smile at the camera for five seconds and people choose the best smile in the final program of each week by sending a text message. During the program, Nima Shabannejad and Mr. Khan (Chapters 2 and 3) play roles. [4] [citation needed] In Chapter 4, Mr. Khan's puppets were removed from the program and 4 brother's puppets were invited to the program. This app has been dropped. In Season 5 of Khondavaneh, which was accompanied by the return of Mr. Khan, for the first time the program aired on three weekend nights (Wednesdays, Thursdays and Fridays) and the program time was significantly increased. This trend continued in the sixth season.
Other parts of the program include stand-up comedy, contests, intermediate programs (interviews with people), animation and music videos. According to Mohammad Reza Zairi, "Khandwaneh" is one of the best models in media experiences.