The Queen's Gambit : Overall VFX supervisor John Mangia and VFX producer Arissa Blasingame's team delivered over 750 shots, including the haunting chess piece visions, CG vehicles, set extensions and recreations of exotic Mexico, Moscow and Las Vegas locales for Netflix's hit limited series.
The Queen's Gambit
The Queen's Gambit Netflix's hugely popular dramatic limited series, The Queen's Gambit, based on the book by Walter Tevis, is a coming-of-age story about a young girl, Beth Harmon, abandoned and entrusted to a Kentucky orphanage in the late 1950s, who discovers her amazing talent for chess, in part, through a growing addiction to tranquilizers given to kids by the state. Eventually transformed into a world-class player still haunted by her need for narcotics, she nevertheless breaks all boundaries to become a master and force to be reckoned with in the male-dominated chess world.
The series is directed and written by two-time Academy Award nominee Scott Frank and executive produced by Frank, William Horberg, and Allan Scott, who also co-created the series. The show stars Anya Taylor-Joy, Marielle Heller, Thomas Brodie-Sangster, Moses Ingram, Harry Melling and Bill Camp. VFX studio Chicken Bone FX, led by VFX supervisor and founder John Renzulli, was the sole visual effects vendor, delivering over 750 shots on the series.
Take a look at the seamless visual effects work in the CBFX VFX reel from the series.
For overall VFX supervisor John Mangia and VFX producer Arissa Blasingame (both key CBFX leads), work on the show started early, before pre-production even began. According to Mangia, "Chicken Bone FX did a concept test for the chess pieces that really resonated with Scott Frank.  Over the course of many meetings with Scott, [production designer] Uli Hanisch, and [DP] Steven Meizler during pre-production in Berlin, we honed in on the shooting methodology for all the show's key VFX sequences.  The scope of VFX was quite wide as it wasn't just a period show; it was a period show set across a decade in 7 different cities in the world, along with Beth's intricately designed chess visions.  And no part of the show takes place in Berlin."
Working closely with producer Mick Aniceto and executive producer Bill Horberg, Mangia and Blasingame put together the VFX budget taking all those factors into account. In all, besides the chess pieces of Beth's late-night visions, the VFX team created numerous detailed, period-accurate set extensions for various locations like Mexico City, Las Vegas, and Moscow. "Our team created CG airplanes, period and location accurate CG cars, crowd simulations, made a winter wonderland, transformed shadows of trees into chessboards, and even changed an actor's wardrobe in a shot!" Mangia added.
Blasingame shares that for the CBFX team of 50+ artists, "All-in-all, from pre-production to finishing, we were attached to the show for a little over a year, but were actively working on shots for about seven months."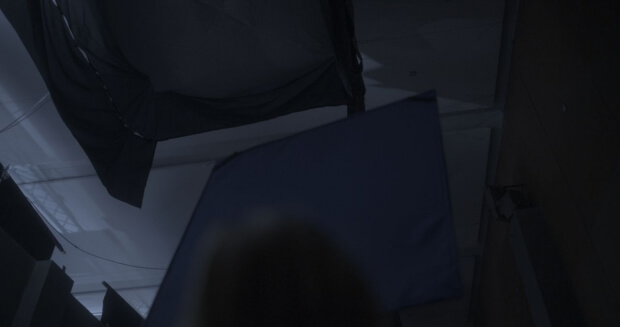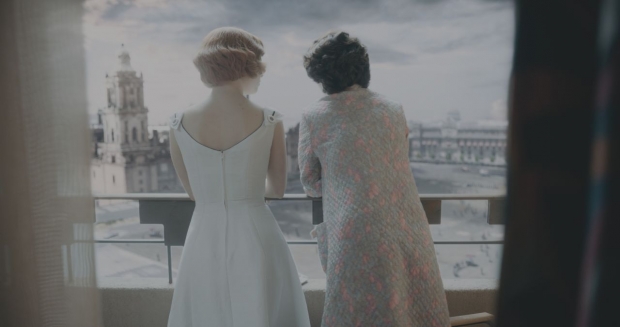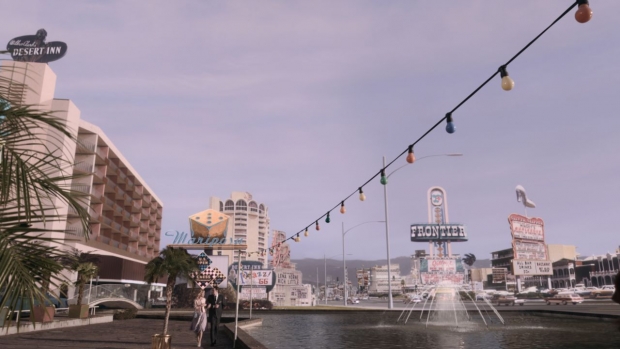 "The variety of shots was a challenge," she continues, noting that they had specific groups of artists working on important, unique, and detailed sequences all at once: chess pieces, Las Vegas, Moscow, Mexico, and others. "The chess pieces in particular were challenging in that we were working closely with Scott to bring an idea to life that had never been seen before," she explains. "There was a lot of trial and error.  Getting to the final look was a highly iterative process.  It was an extremely collaborative process, and while challenging, one that definitely made the show so special and rewarding to work on."
"I love how the shots looking over Plaza del Zócalo in Mexico City turned out and how the VFX work there supports the tone of a special scene between Beth and her mom, Alma," Mangia says. "We got to pepper in all these little details like cars zipping around, CG crowds, and people waiting in line at street vendors.  Moscow was a lot of fun to do as well. We got to create so many different vantage points on the city, Russian cars, and a Tupolev jet that was built to Scott's exact specifications for a fully CG shot.  Of course, the first time you see the chess pieces form in the orphanage is a really amazing moment as well."
For Blasingame, the chess pieces were also a highlight. "The chess pieces have the most interesting quality to me because they are purely a manifestation of Beth's mind, thus are completely unique to the show," she says. "The idea behind the pieces is that they are an object of comfort for Beth but should still be a somewhat ominous and striking vision for the audience.  They emerge from shadows, so they are both there and not there at the same time."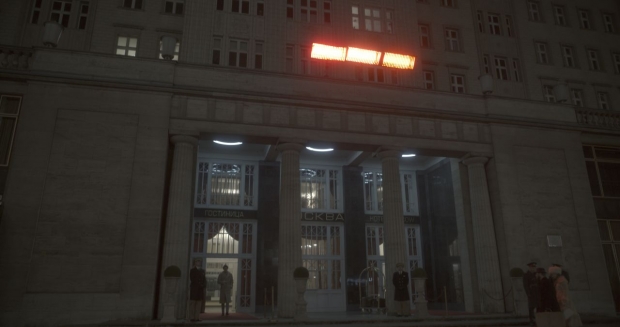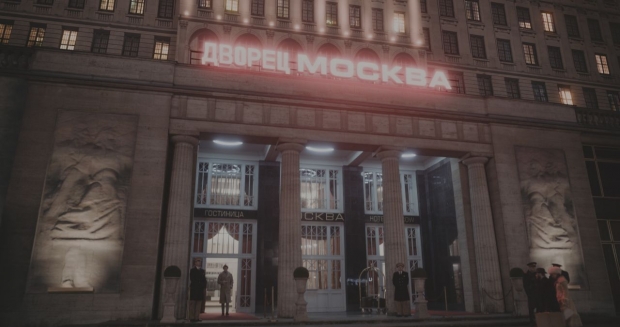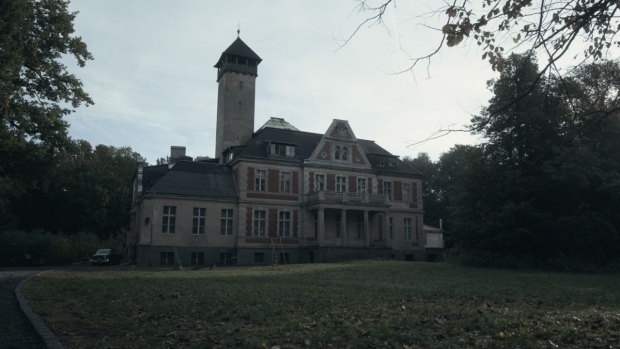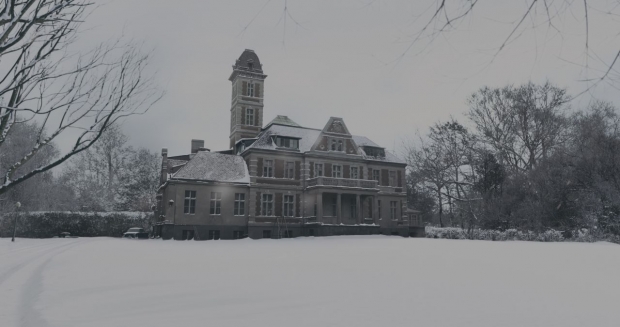 Mangia describes the for him, the biggest challenge was the sheer number of different time periods and details that had to be researched and tracked, in tandem with developing the look and movement of the chess pieces according to Scott's vision. "There were so many little details to create, even just with the chess scenes," he says. "Making sure pieces were moving how they should, that the queen was on Beth's color, and converting chess notation provided by the show's chess advisors into animation that felt engaging to the audience was a big job.  We did a lot of postvis animation for the chess sequences to help Scott and [editor] Michelle Tesoro as they were cutting.  Something that was personally important to me was keeping all our set extension work in line with the production design.  Many of our matte paintings are closely based on early concept art provided by Uli's team."
And unlike many VFX studios, CBFX has always largely worked with remote resources; when the COVID-19 pandemic forced lockdowns this past March, they quickly moved to pick up the communication slack caused by the forced quarantines. "Fortunately," Mangia reveals, "Chicken Bone FX was set up from inception as a largely virtual company.  What was challenging though was keeping up the close communication and in person contact we had established early on with Scott, Michelle, and the producers when we had to move VFX reviews to Evercast.  Despite that, we had this great collaboration where everyone brought something to the table; everyone involved had a deep desire to make every aspect of the show as good as it could possibly be."
"The Queen's Gambit was an absolute blast to work on," Mangia concludes. "Scott assembled a fantastic crew and I'm thankful to be a part of it.  We had so many incredibly talented VFX artists on the team who put so much love into it amidst a pandemic.  It is so nice that the show has been well received and the audience is sending some of that love back."
"I completely agree," Blasingame adds. "We knew early on Scott had created something special and it was an absolute honor to be part of such a loving, talented, and respectful team.  Everyone involved in The Queen's Gambit came at it with a lot of heart and that really comes through onscreen."